Mafia Pork Steaks with Crunchy Slaw and Barbecued Corn
Date Posted:19 June 2019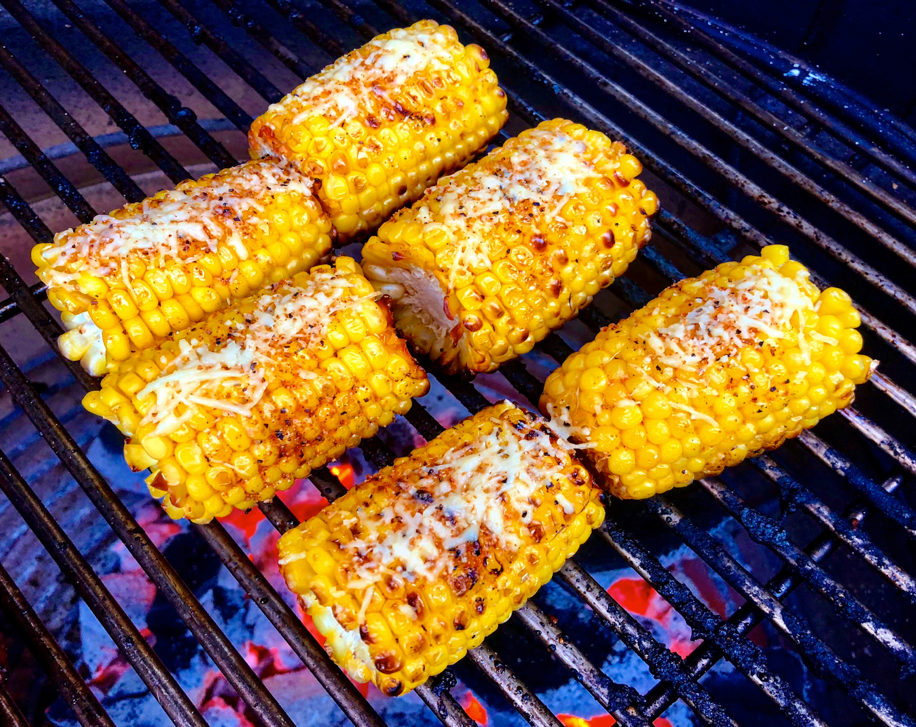 For a delicious backyard BBQ you can't go past juicy Mafia Pork Steaks with crunchy slaw and barbecued corn. Check out the recipe below.
Ingredients
Pork Steaks
Coleslaw
1/2 red cabbage
1/2 green cabbage
2 carrots
1-2 spring onions/shallots
Coleslaw Dressing
1/2 cup mayonnaise
1/2 cup light sour cream
2 tsp Barbecue Mafia The Enforcer Rub
1 tbs mustard or BBQ mustard sauce
1 tbs juice from a pickle jar
1 tsp white wine vinegar (optional)
Grilled Corn
4 sweet corn cobs (husked)
1 tbs butter
Barbecue Mafia The Enforcer Rub
finely grated parmesan or cheddar cheese
fresh chopped parsley
lime juice (optional)
Method
Start your BBQ (gas or charcoal) with an area for direct heat and an area for in-direct heat.
To make the coleslaw, remove the outer leaves and core from the cabbages then slice into thin shreds. Peel carrots and slice into thin shreds. Chop spring onions finely. Then combine cabbage, carrot and spring onion in a mixing bowl. Put aside.
Mix all of the coleslaw dressing ingredients in a bowl and place in fridge. Add more pickle juice or vinegar if consistency is too thick or more mayonnaise if it's too runny.
Rub the corn with butter then lightly sprinkle The Enforcer Rub to coat each corn cob. Place corn on the in-direct heat of your BBQ. If you have a lid you can close it so the corn cooks through evenly or turn corn every 2-3 minutes. To expedite the cooking time you can parboil the corn first.
Lightly coat the pork steaks with olive oil to act as a binder for the rubs. Lightly (or liberally) coat 2 pork steaks with The Enforcer Rub and 2 pork steaks with La Familia Rub. Once coated, let the rub adhere to the pork for 2-3 minutes before grilling.
Place pork on the direct heat side of the BBQ. A recommended guide for grilling pork is the 6-2-2 method (6 minutes one side, 2 minutes on the other side and 2 minutes rest for a 2cm thick pork steak). Make sure the pork reaches internal temperature of 140-145 Fahrenheit (60-62 degrees Celsius) for medium. Once the pork is cooked, remove from the BBQ to rest for 2 minutes (loosely cover with foil to keep warm if required).
Once the corn has begun to soften and cook through, move the corn to the direct heat side of the BBQ for a nice char. Rotate the corn so it cooks evenly without burning whilst adding some finely grated cheese to melt on top. Remove from the grill and add parsley and lime juice.
Mix coleslaw dressing through coleslaw and plate up!
Another nice touch is to drizzle any remaining coleslaw dressing on the corn.
Recipe and image credit:
Joel,
@jashes3
---
Leave a comment